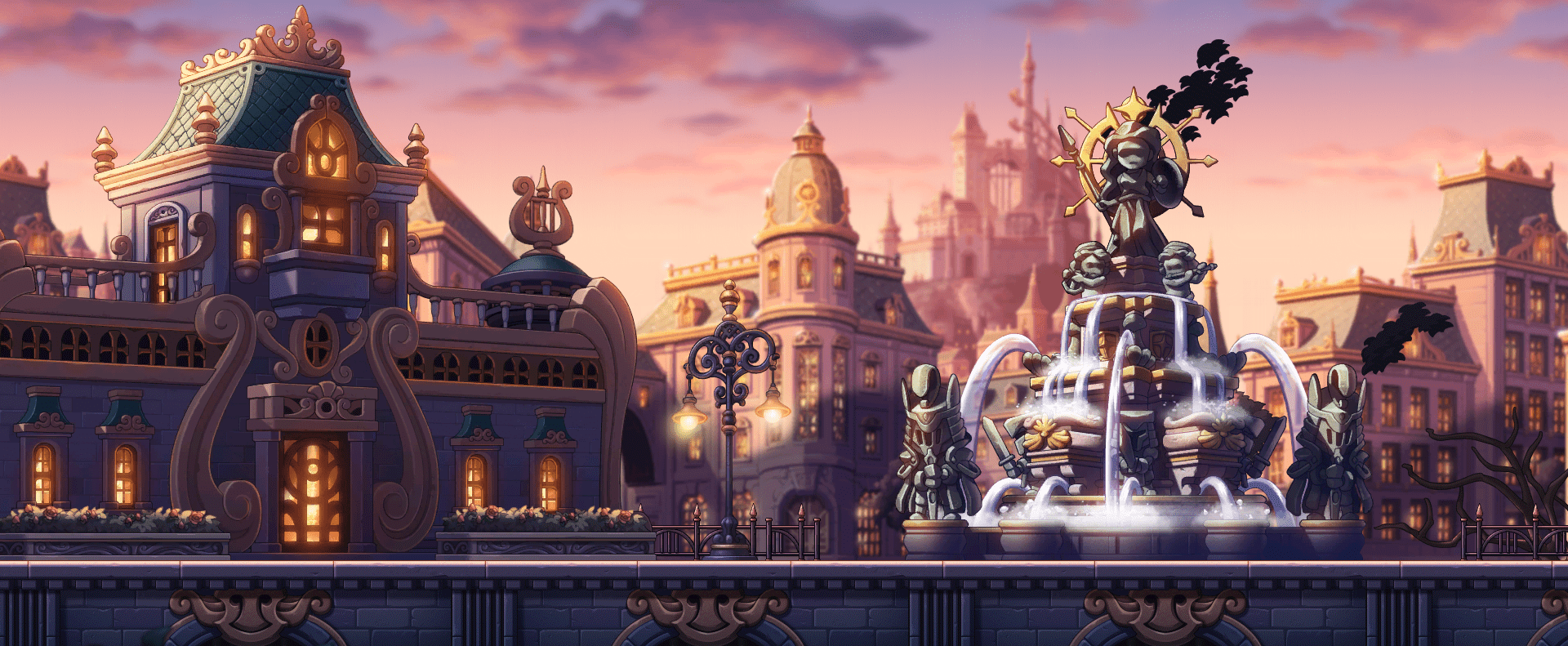 Abnormal Statuses
Translated and adapted from: https://namu.wiki/w/메이플스토리/시스템/상태이상
Introduction
What Are Abnormal Statuses?
Abnormal Statuses are status effects applied mainly by bosses, elite bosses, and elite monsters. Some classes can apply Abnormal Statuses to monsters such as

Divine Charge (Paladin) which applies the Silence status with the same effect as Seal
After the V Update, the Abnormal Status Resistance character stat reduces the duration of Abnormal Statuses
The first 5 Abnormal Statuses listed below can be cured using an

All-Cure Potion. However, beware that some bosses have a potion cooldown when used
Critical Abnormal Status
The criteria for Critical Abnormal Status / debilitating status conditions are unclear. Thus, the assumption will be made that the following skills all function the same as "Critical Abnormal Status Barrier Skills"

Divine Protection (Bishop),

Elemental Adaptation (I/L),

Elemental Adaptation (F/P),

Shadow Shell (Luminous),

Flame Barrier (Blaze Wizard),

Shield of Light (Mihile),

Gatling Punch (Blaster),

Mountain Embrace (Lara)
The following statuses cannot be blocked:
Boss Potion Lock, Bomb Disperse, Pierre's hat cap, Vellum's falling rocks, Papulatus' timer curse, Magnus' spider web and sleeping gas, Crimson Queen's seduce, Lotus' Phase 3 slow, Damien's Brand, Lucid's forced teleport, Gloom's Fear, Verus Hilla's bind, and Black Mage's Creation & Destruction Curses
The following statuses are known to be blocked:
Poison, Undead, Confusion, Stun, Petrification, Seduce, Seal, and Miss
Where to Obtain All-Cure Potions

All-Cure Potions are dropped by Elite Monsters and Elite Bosses. They are also sold by the following NPCs:
Check out this video for a guide to completing the Alcaster Questline
Debuffs
Weakness
Miss
Seal / Silence
Curse
Poison
Slow
Stun
Seduce
Frozen
Confusion
Darkness
Potion Lock
Boss Potion Lock
Shadow of Darkness
Undead
Potential Seal
Banish
Bomb Disperse
Reverse Bomb
Transformation
Damage Over Time
Petrification
Damage Amplification
Movement Seal
Buffs
Attack Ignore
Damage Reflect
Hard Skin
Boss Mechanic Debuffs
Damien - Brand
Akechi Mitsuhide - Cruel Brand
Black Mage - Curse
Seren - Curse of the Sun